Styling Ideas for Square Ottoman Poufs
Square ottoman poufs are versatile and stylish pieces of furniture that can enhance the aesthetics and functionality of any space. These compact and multifunctional poufs offer endless possibilities when it comes to styling and decorating your home. Whether you have a modern living room, a cozy bedroom, or a vibrant outdoor area, here are some creative styling ideas for square ottoman poufs that will transform your space.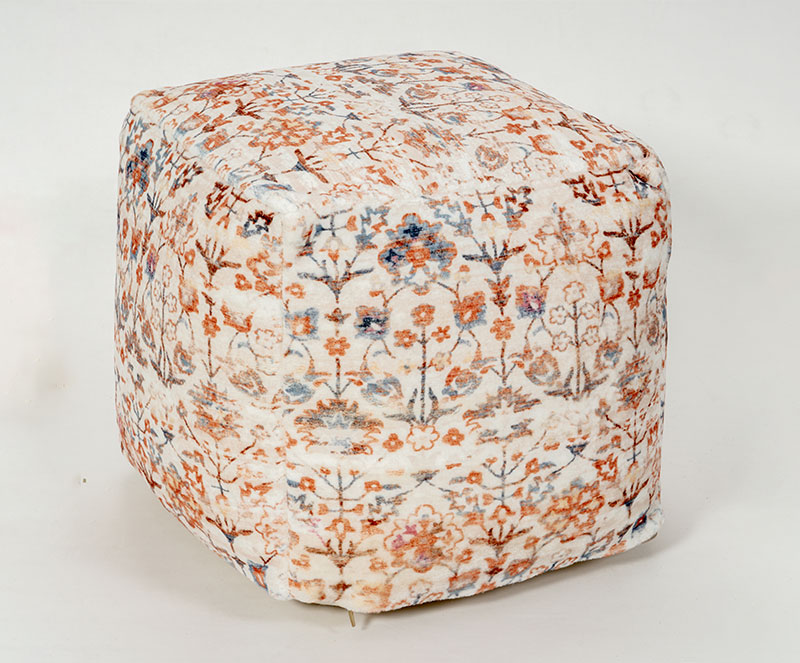 Extra Seating in the Living Room:
Square ottoman poufs are perfect for providing additional seating options in the living room. Place two or more poufs together in front of the sofa or coffee table to create a cozy and casual seating area. Choose poufs in complementary colors or patterns that add a pop of visual interest to the room. This setup is ideal for accommodating guests during gatherings or creating a relaxed atmosphere for casual conversations.
Footrest in the Reading Nook:
Create a cozy reading nook by pairing a comfortable armchair with a square ottoman pouf Chair as a footrest. Choose a pouf that complements the color scheme and style of your reading nook. You can add a small side table with a lamp for extra functionality. This setup provides a comfortable spot to unwind, read your favorite books, and enjoy some quiet relaxation time.
Colorful Accent in the Bedroom:
Add a burst of color and texture to your bedroom by using a square ottoman pouf as a decorative accent piece. Place it at the foot of the bed or in a corner to create a stylish focal point. Opt for a pouf in a vibrant hue or with an interesting pattern that complements the overall color scheme of the room. You can also place a tray on top of the pouf to use it as a makeshift bedside table for holding books, magazines, or a cup of tea.
Playful Addition in the Kids' Room:
Square ottoman poufs are not only functional but also playful additions to kids' rooms. Use them as seating options for playtime or storytime. Choose poufs in fun and colorful prints that appeal to children's imagination. You can also place a few poufs together to create a mini seating area where kids can gather for playdates or activities. The soft and lightweight nature of poufs makes them safe for children to move around and explore.
Outdoor Relaxation Area:
Transform your outdoor space into a cozy relaxation area by incorporating square ottoman poufs. These poufs are often made with weather-resistant materials, making them suitable for outdoor use. Arrange them around a coffee table or a fire pit to create a comfortable seating area for outdoor gatherings or lounging. Opt for poufs in earthy tones or natural materials that blend harmoniously with the outdoor surroundings.
Stylish Coffee Table Alternative:
Square ottoman pouf cover can also serve as stylish alternatives to traditional coffee tables. Place a large, sturdy tray on top of the pouf to create a stable surface for holding drinks, books, or decorative items. This setup adds a touch of elegance and versatility to your living room, giving you a functional and visually appealing centerpiece.
Bohemian or Eclectic Vibes:
If you have a bohemian or eclectic interior style, square ottoman poufs are the perfect addition to enhance the overall ambiance. Mix and match poufs in different sizes, patterns, and textures to create a layered and visually interesting look. Pair them with floor cushions, rugs, and plants to create a cozy and inviting atmosphere that exudes boho charm.
In conclusion, square ottoman poufs offer endless styling possibilities for various spaces in your home. Whether you use them as extra seating, footrests, decorative accents, or even coffee table alternatives, these versatile pieces of furniture add functionality and style to any room.
If you are interested in sending in a Guest Blogger Submission,welcome to write for us!