Why Do I Need A Bathroom Mirror?
The bathroom mirror is one of the main essential items in your bathroom, along with the basin, shower, and bath. Without it, your bathroom is incomplete.
Traditionally, your bathroom mirror would be placed directly above your washbasin, however, due to the layout of your room, this is not always possible. Therefore, you may have to place the mirror elsewhere or put it in a cupboard.
Whichever type you choose, a mirror is essential for your bathroom, whether it's for applying make-up, checking your toothpaste, or making final adjustments to your hair on the way out.
Why do I need a bathroom mirror?
No bathroom is complete without a mirror and it has many uses, not only to help you look your best or get ready for the day.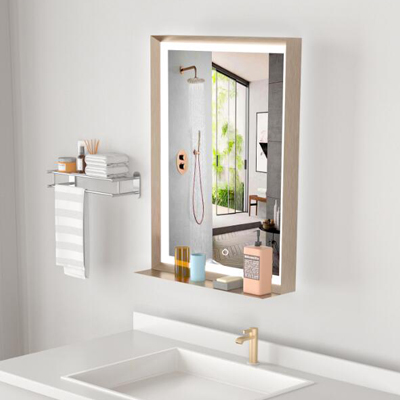 Using a bathroom mirror
A bathroom led mirror can also make your bathroom appear larger by reflecting the light and space around it. This creates the optical illusion of extending your bathroom and providing more natural light, thus making the space appear larger.
But, from here on in, can you imagine not having a mirror? It helps to brush your teeth, shower, and hold your hair in place. It is vital for every bathroom.
Can I use a regular mirror in my bathroom?
You can, however, depending on how often you use your bathroom and how much steam or humidity is generated during daily use.
Bathrooms, especially those with showers, can be very humid and generate a lot of steam, which can damage the mirror over time if it is not protected from moisture. When used in a bathroom, the frame of a normal mirror can be damaged along with the mirror itself.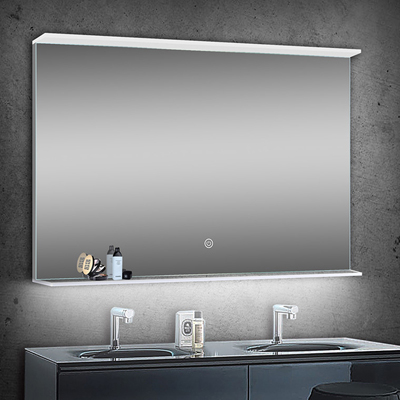 What size should a bathroom mirror be?
When choosing a bathroom mirror, it is important to consider function and proportion. This will provide balance to your bathroom and avoid using a mirror that is too large or too small.
If the mirror is to be placed over a sink or vanity unit, the general rule is that it should not be wider than the sink or vanity unit. When purchasing a vanity unit, consider purchasing your mirror at the same time so that it complements the sink.
Another option is to purchase a bathroom mirror that is approximately 80% of the width of your vanity or washbasin if you are purchasing a mirror at a different time to that unit.
For the height of the mirror, if it is to be higher than the dresser, consider the height of the person using it. Your mirror should be a couple of feet high - ideally one foot above and one foot below the line of sight of the person using it.
If you are interested in sending in a Guest Blogger Submission,welcome to write for us!